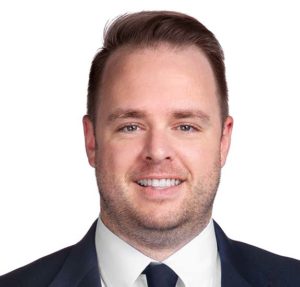 Andy Cruse began his career at Blaze in April 2022, when he was hired as an assistant controller. In his position, he manages quarterly and year-end financial reporting, which is essential for reviewing and managing Blaze's property teams and accountants. Andy's other responsibilities include managing tax return preparation and financial statement audits, overall treasury management and formalizing Blaze's policies and procedures. 
Another aspect of the business that Andy lends his knowledge and expertise to is cybersecurity. He began learning computer science and coding in college and recognizes the importance of protecting the company's confidential assets and financials. Andy has partnered with a third-party cybersecurity firm to install and manage a security incident response management tool at Blaze. He connected with his coworkers to discuss and determine the major risks they face, using those to build out protections against the threat of a breach.
Andy enjoys the wide variety of tasks encompassed by his role and how no two days are the same. He says it feels like he can truly make an impact through his work at Blaze and that his voice has always been heard, whether in accounting team meetings or at company-wide annual meetings. If you have an interest in something or an idea to improve the firm, all you have to do is speak up. And while there is always a learning curve in a new job (this can be especially true in the accounting world), Andy said he always felt supported as he translated his industry knowledge to real-world applications for real estate at Blaze.
After graduating with a degree in accounting from Kennesaw State University, Andy entered the world of public accounting over a decade ago. He started out in tax accounting, specializing in real estate construction and then transitioned into an assurance and advisory role. These first jobs included a little bit of everything, general accounting including work in information systems, cyber security audits and financial control system audits. Andy wore many hats, working with a wide variety of companies across industries. However, he knew he wanted to continue honing his skills within the real estate industry, so he decided it was time to look for a new opportunity.
An ideal workplace for Andy was a small firm with big resources and he says, "that's Blaze!" After networking and learning more about the company, Andy knew it was the perfect fit for him and hasn't looked back since. He also says Blaze's company culture sold him on the job. Everyone at Blaze believes in the work they are doing and helps each other grow and succeed. When they aren't in the office giving 110%, Andy says he and his coworkers make time to get together as a company for fun events and volunteering efforts. 
As he continues to advance in his career from his first role as a staff accountant to his current role as an assistant controller at Blaze, Andy works hard to develop professionally and stay current on industry trends. He plans to take the Certified Information Systems Auditor Exam soon and says this credential will help him keep Blaze up to date on its cybersecurity compliance – providing credibility when the company is audited by investors or third-parties. 
Andy would advise prospective Blaze employees to "be super curious" and know that they aren't going to know everything – and that's okay! Blaze's fast-growing culture allows for new hires to learn a lot very quickly so Andy recommends just diving in on day one.
For more information about current openings at Blaze visit our careers page and check out our other Blaze Rising Star blogs here.